Roy Wheeler Realty Company will be awarded the Charlottesville Regional Chamber of Commerce's 2017 Hovey S. Dabney Award for Corporate Citizenship.
The honor will be presented at the chamber's annual membership meeting and business luncheon at the Holiday Inn on Emmet Street on Feb. 15.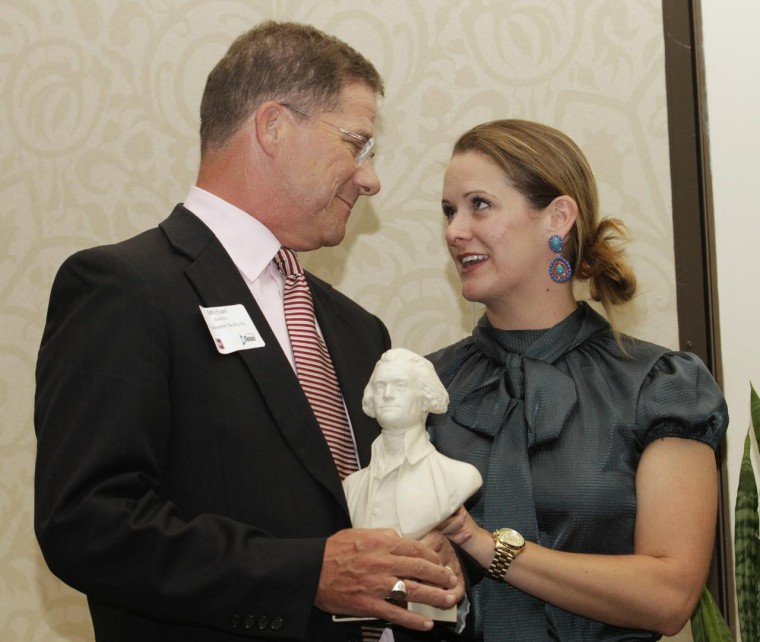 The meeting and luncheon will begin at 11:30 a.m. Prior to the award presentation, chamber board of directors Chairman Joseph Raichel will lead a presentation of the 2017 Annual Chamber Report to attendees.
Roy Wheeler Realty was founded in Charlottesville in 1927 when its founder, Roy Wheeler, borrowed $300 to start the company, according to a chamber news release. Today, Roy Wheeler Realty's more than 120 real estate associates and staff professionals work from six offices in Central Virginia. President and CEO Michael Guthrie maintains the firm's commitment to "trust, tradition and market leadership," emphasizing adherence to a "helping hand" model in both business and within the community, according to the statement.
Roy Wheeler Realty's "helping hand" is demonstrated by the firm's involvement in many area organizations and initiatives, such as Albemarle Housing Improvement Program's Senior, Safe at Home, Habitat for Humanity of Greater Charlottesville, the Blue Ridge Area Food Bank, the Food Bank's Shop to Stop Hunger, the Senior Center and many others, according to the statement.
Guthrie, the 2011 Chamber Christopher Lee Small Business Person Award recipient, has served on the chamber board of directors since 2014.
The chamber established the award in 2005 to recognize outstanding examples of corporate citizenship in the greater Charlottesville area. The award is named in honor of the late Hovey S. Dabney, a former University of Virginia rector, Charlottesville banker and lifelong area resident. The award is underwritten by Hunter E. Craig, W. K. Heischman and Ivo Romenesko.